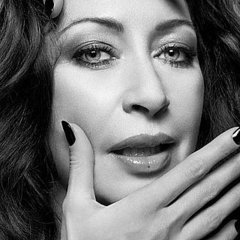 For those of you who are not familiar with Deborah Lippmann, she is an expert fashion manicurist who has her own nail polish line. What's so cool is that her nail polish isn't simply nail polish. I mean she gets to work with celebrities for new colors, and comes out with some really cool collections. And of course, as true with most nail polishes, the colors have very clever names. Here are a few of my favorite shades:

from left to right: just walk away renee (by renee zellwager), happy birthday! (one of their newest shades), don't call me baby (operah's pick for the summer), tiny dancer
You can buy these shades online, but most of it's sold out.
xo, Alexi